Regional Digital Sales & Marcom leader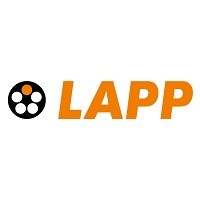 Welcome to LAPP!

Headquartered in Stuttgart, Germany, U.I. LAPP GmbH is a worldwide multinational specialized in industrial cable technology. LAPP is responsible for the manufacture, sales, service and marketing of various cables for industrial purposes accompanied by cable glands, industrial connectors and a vast range of cable accessories.

Here at LAPP Benelux in Waalre, The Netherlands, we are looking for talented, energetic, and dedicated individuals to join our diverse team and ensure the success of our brands: ÖLFLEX®, SKINTOP®, EPIC®, UNITRONIC®, HITRONIC®, ETHERLINE®, SILVYN® and FLEXIMARK®. Our employees are the key to our success, and we are committed to support each individual in fulfilling his or her potential.

As digitalization plays a major part in the future of LAPP we are currently looking for you in the role of


REGIONAL DIGITAL SALES & MARCOM LEADER
As Regional Digital Sales & Marcom leader you are primarily responsible for the alignment of the Digital Strategy of LAPP and the deployment of the global strategy in the assigned countries. You ensure the strategy by setting up and executing a well-coordinated sales policy and Go-To-Market strategy for all relevant digital channels along with the operational department leaders in the organization.

A core element of exposure is ensuring a professional positioning of LAPP and its brands in the local markets through the local deployment programme of a centrally lead Marketing programme. Together with your team, you will ensure an increase in the number of new customers and the expansion within existing customers regarding new products and services in accordance with our 2020 strategy.
In detail:
You ensure the further development of digital growth strategy within the assigned area
You develop a clear annual marketing operating plan based on the input from the Digital Sales Unit/Marketing department at headquarters and you agree to this. Alongside you align all resources in the assigned region to a clear annual operating plan;
You define, implement, execute and monitor programmes that increase the number of active buying customers and revenues through all the relevant digital channels;
You drive the marketing programmes that increase the overall LAPP brand recognition in all the relevant markets;
The marketing programmes you drive within selected markets and for the so-called Key Initiatives will generate marketing qualified leads for the sales team to work on with an increasing number of active buying customers and revenues as a result;
You are able to select, or attract where needed, and develop talent with an open mind for innovation, market trends and a high degree of customer orientation;
Besides working closely with the other members of the Management Team, you work according to ISO procedures, LAPP Corporate Directives, Code of Conduct and relevant local & EU legislation and provide for this interpretation of local processes and procedures.
LAPP Benelux prides itself in providing a great place to work. Competitive benefits and compensation package, career advancement opportunities, recognition and rewards programmes, work/life balance all make LAPP a top employer in the wire & cable industry.
Are you smart, creative, detail-oriented and independently-driven with a passion for e-business, analytics, technology, marketing and the fascinating world in between it all?

We invite you join the LAPP family and be part of our future success.
Please send your application to denise.janssen(at)lappgroup.com